After more than a year of delay we were finally able to host our 7th Colorado workshop.  It was not without some difficulty and a lot of nasal swabbing & testing.  The weather was very bright and clear with beautiful fall leaves and no rain, thankfully.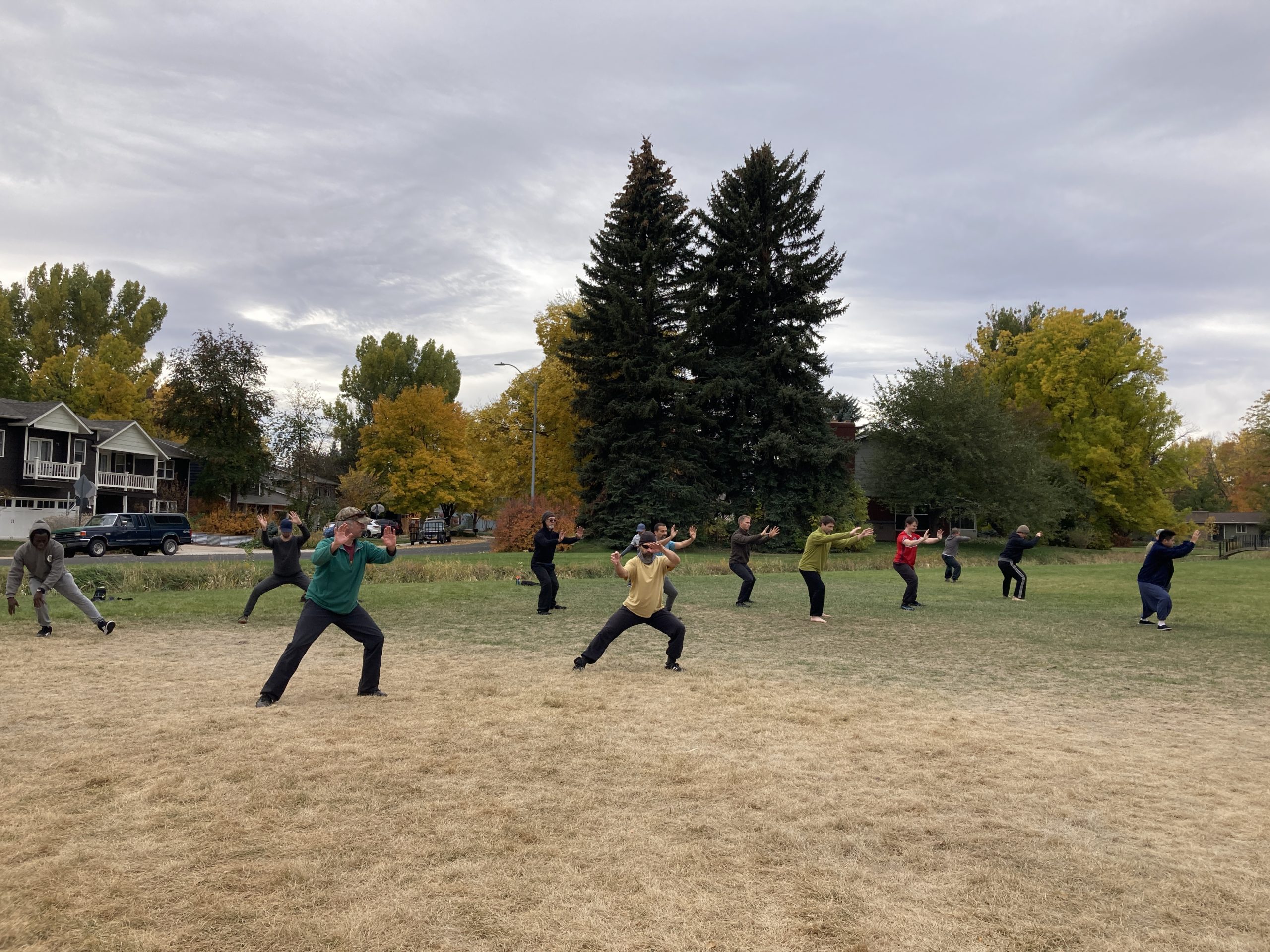 We covered mainly basics and applications, leaving form to our online training and library resource which has been highly and rather unexpectedly effective.  On Saturday the  23rd we had almost an all day long tuishou gladiator summit which was a lot of fun and quite exhausting, but it's been a long time.  People are done with non-doing at this point I think.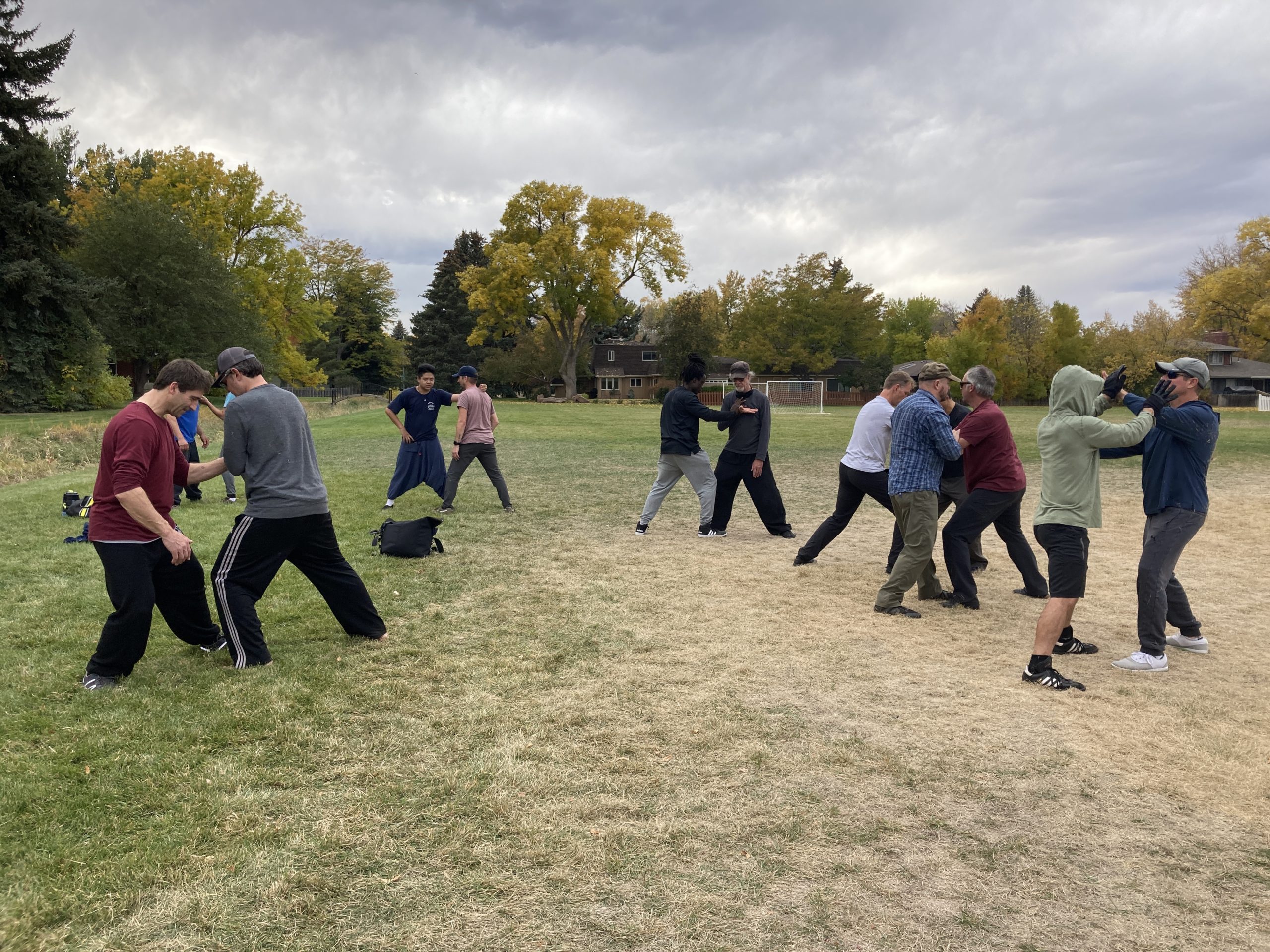 We had I guess 15 people and hopefully a lot of new ideas and points to improve to hold us for a while until the next visit in a number of possible locations.  Thanks all to those who attended, new and old.  We all hope to do this again soon and create more opportunities for practice and progress.
Oct 2021 Fort Collins Workshop #7 Successful