Our lineage stretches hundreds of years back to the Chen Family's arrival in Henan from Shanxi under the guidance of Chen Bu, but this story is all over the internet.  It is easy enough to research the history of Taijiquan, originating with Chen Wangting, a former military man who's retirement prompted a return to his ancestral farming hamlet of Chen Jiagou in Henan Province.
He was aging with little to do when the harvests were done so entertained himself and others by assembling boxing routines to teach the youth to become upstanding members of the community, or "lions and tigers" at will.  He compiled the many boxing methods of his clan and his experiene with internal cultivation methods drawn from spiritual traditions and Chinese medicine as well.
The Chen family has a long and colorful history, but for our purposes the important point comes with the last official head of the family , Chen Fa Ke, who moved his family from Henan, Chen Jiagou to Beijing in 1928.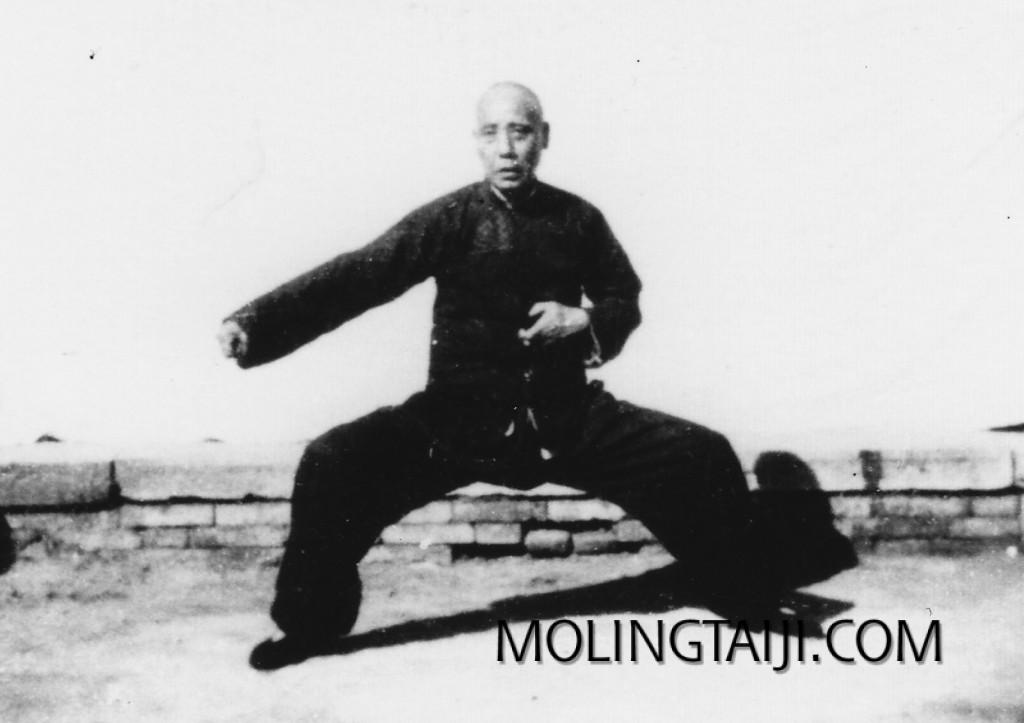 Chen Fake was the first son of the leading line of the family and the fist.  His nephew, Chen Zhaopi had been to Beijing and had garnered interest in the family style yet when asked to teach he declined, saying that those interested must learn from his Uncle, Chen FaKe.  Chen Fake, pronounced phonetically as "Chen Fah Kuh", eventually moved to Beijing and began to publicly teach Chen Family Gongfu.
He had two sons, the first being Chen Zhaoxu and then Chen Zhaokui, and one daughter, Chen Yuxia who became very famous for her skill at straight sword.  Chen Zhaoxu was known to be very accomplished yet during the politically turbulent times of the cultural revolution Chen Fake and his family were persecuted for their status as landowners.  Chen Zhaoxu was imprisoned and killed before he could rise to prominence or pass on his art.  He left a son, Chen Xiaowang, who became very famous.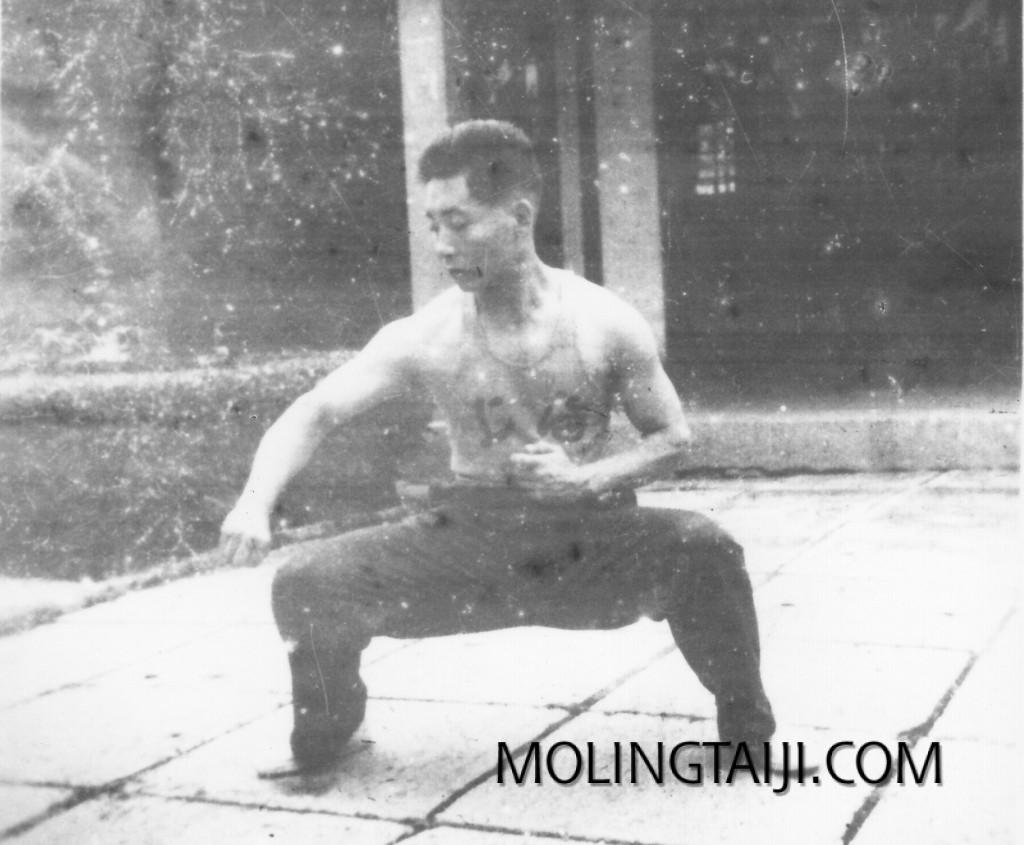 Chen Fake's second son, Chen Zhaokui survived the cultural revolution, but not without hardship.
Fa Ke's nephew, Chen Zhaopi in his elder years returned to reside in Chen Jiagou desperate to keep the family art alive in the village throughout the oppressive and turbulent years.  During the cultural revolution teaching of gongfu was illegal, being seen as a feudal leftover contrary to Maoist ideals, as well as a threat to government.  Chen Zhaokui resided in Beijing teaching dedicated students there as well as traveling all over China teaching those who were interested and could pay a little money.
Upon the death of Chen Zhaopi, Chen Zhaokui was sent for to return to the ancestral home and continue the preservation of the family art.  He made a number of visits to the village starting in the 1960's mostly lasting about a month in duration in which he taught large group classes and some after hours small sessions to pass on his family's fist. It is known that Chen Zhaopi being elderly, focused mainly on teaching basic frames and methods to the youth of Chen Jia Gou.  The surviving tuishou (push hand) and martial applications methods (those of which have not been recently sourced from other martial arts) within Chen Village originated from Chen Zhaokui's teaching visits. Some of the students from these sessions are now also quite famous, though not specifically for the method taught by Chen Zhaokui.  They include Chen Xiaowang, Chen Zhenglei, Zhu Tiancai, and Wang Xian.
As his father, Chen FaKe had taken his inherited method to Beijing in 1928 the residents of Chen village had never seen nor experienced his line of the family's art and method, which was quite different from that passed on by Chen Zhaopi.  Due to this reason, those residents who learned during such visits called this method "New Frame" (Xin Jia) or new style, meaning, it was new to them.  Some believe now mistakenly that it was changed or altered as a new system, but this was not the original meaning of the term.  Within the family line of Chen Fake it is known and said to be an amalgamation of very old methods from various sources of Chen FaKe's education; instruction that he would necessarily have had to have been exposed to as the leading son of the leading line at that time.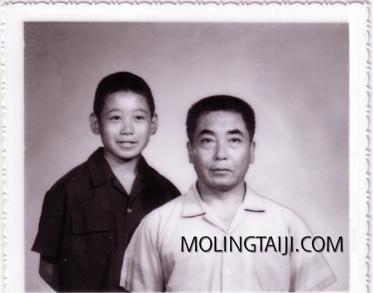 Chen Zhaokui had one son, Chenyu, who accompanied him at all times during his travels and teachings in Chen Village, Shijuazhuang, Nanjing, Shanghai, and elsewhere. Chenyu was rather unknown until the mid 2000's when his teaching became more publicly known, delivering an unexpected shock to Chinese gongfu society.
There are (and were) a few authentic close students of Chen Zhaokui scattered about China, the most known include Yang Wenjing, Yang Wenhu, and Zhang Maozhen.  Chen Zhaokui, however had no formal disciples as gongfu was illegal at the height of his teaching during the cultural revolution. His son was of course with him the most and due to his father's strict instruction and his natural talents his abilities became formidable.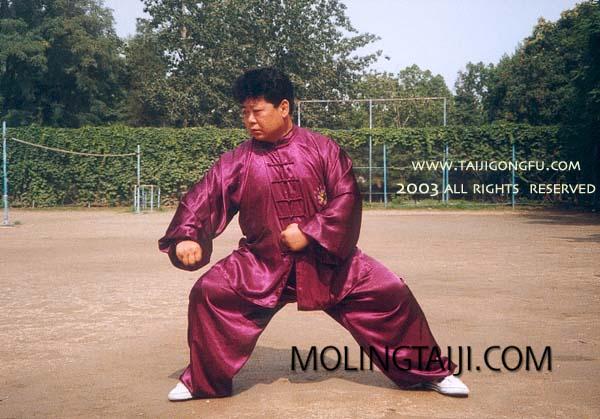 Chenyu represents specifically the methods taught to him by his father, which characteristically includes a very complex spiral method of the body core known as "Chansijin", Chest and waist body folding known as "Xiongyao Zhedie" as well as signature "Tandou Jin" snap and shake power.  These methods along with particular structural methods and detailed shapes are specific to the style of this line, and different from that of Chen Zhaopi and the standard fare now held in Chen Village.
Marin Spivack became "Tudi" (private apprentice) of Chenyu in 2002 and trained his methods extensively living in Beijing for some years and continually traveling and refining his practices.  He currently maintains a traditional Taijiquan gongfu school on the east coast of the USA around Boston, Massachusetts preserving and passing on these valuable cultivation and martial methods.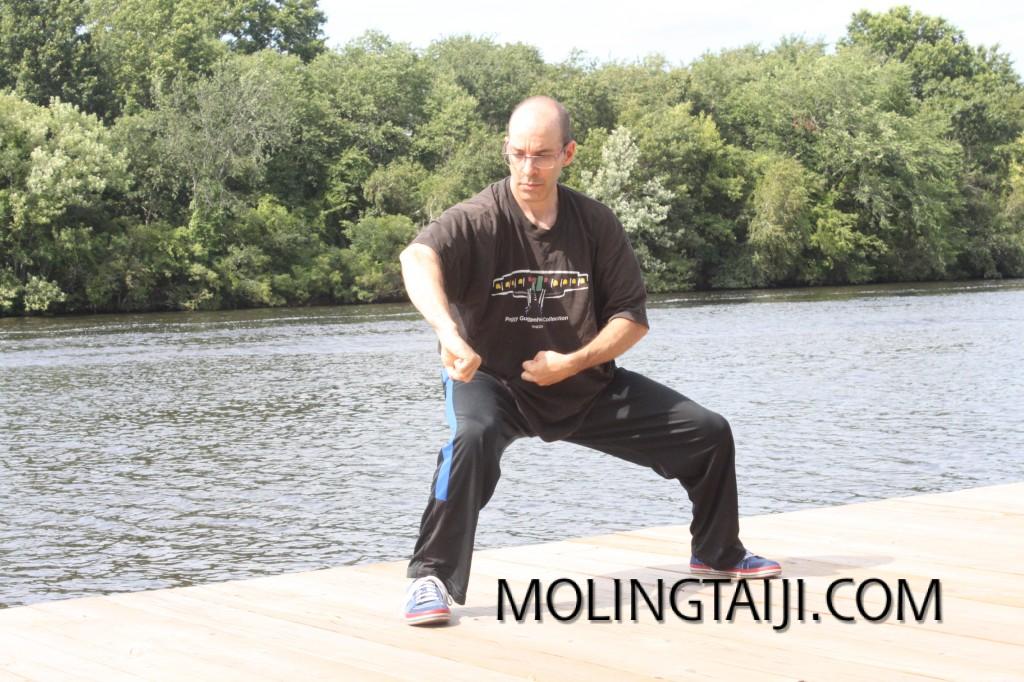 The practices and frames handed down by Chen Zhaokui and taught by his son, Chenyu is called, "Chen Shi Taijiquan Gongfu Jia" (cultivation frame). This name specifically refers to the internal cultivation methods that this practice focuses on, building a deeply trained and practically applicable martial body-skill, rather than the performance, sport or purely health concerns that are often popularized.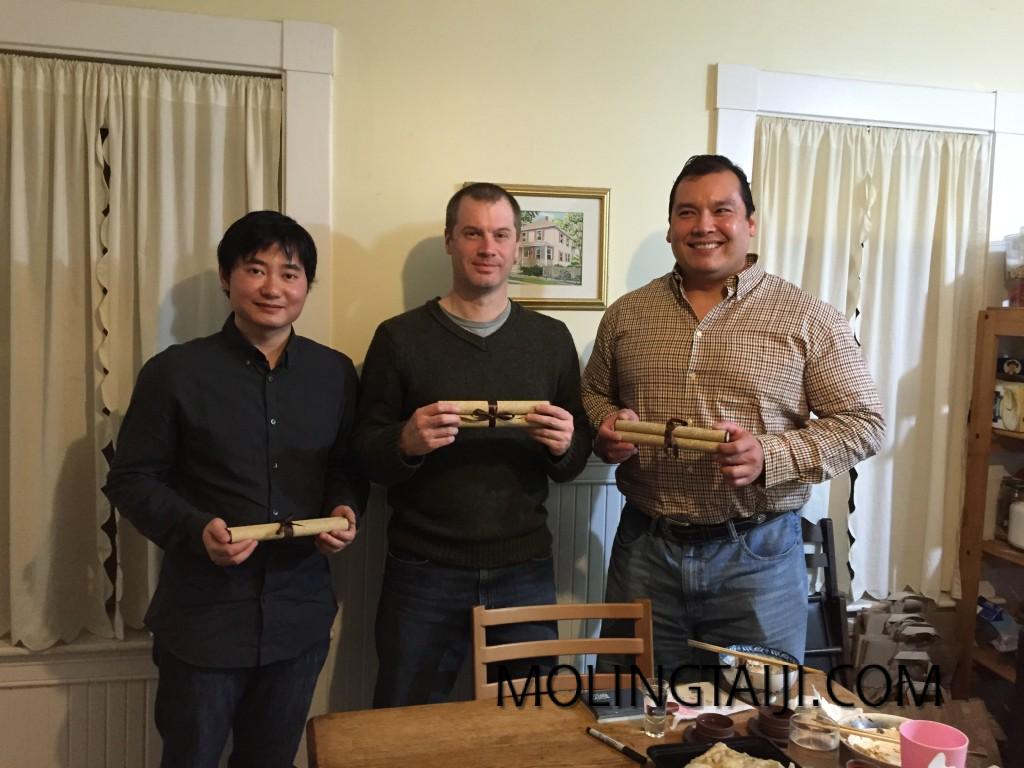 Continuing the tradition of private apprenticeship that is the tried and true method of passing on this art, there are now 21st generation Chen Shi Taijiquan Gongfu Jia Tudi in the United states.
This particular method from Chen Zhaokui through Chenyu is very complex.  Years and focus are required for deep achievement.  The journey though, is what practitioners learn to value.  Achievement comes with commitment and patience, bringing great benefits.