You are browsing the Blog for Mo Ling.
November 17, 2014 in Mo Ling Taijiquan Videos, Taijiquan Musings, Videos
This is Gongfu Jia.  Chen Shi Taijiquan detailed, focused practice to produce a lasting practical result or 'embodied gongfu' ability.  Many distinct features of Chen Zhaokui's method are evident in this practice passed down the family line from Chenyu.
October 19, 2014 in Articles, Taijiquan Musings
I recently made a visit to Chenyu's new Chen Taijiquan school location in Zhuo Zhou, Hebei, about an hour and a half south west of Beijing (without traffic and road construction). Originally Chenyu had basement level school location in a building adjacent to his residence in Liu Jia Yao in Beijing, and then it was moved to an upper level in a different location, but space is at a premium in Beijing and the available space in Hebei is huge and ideal.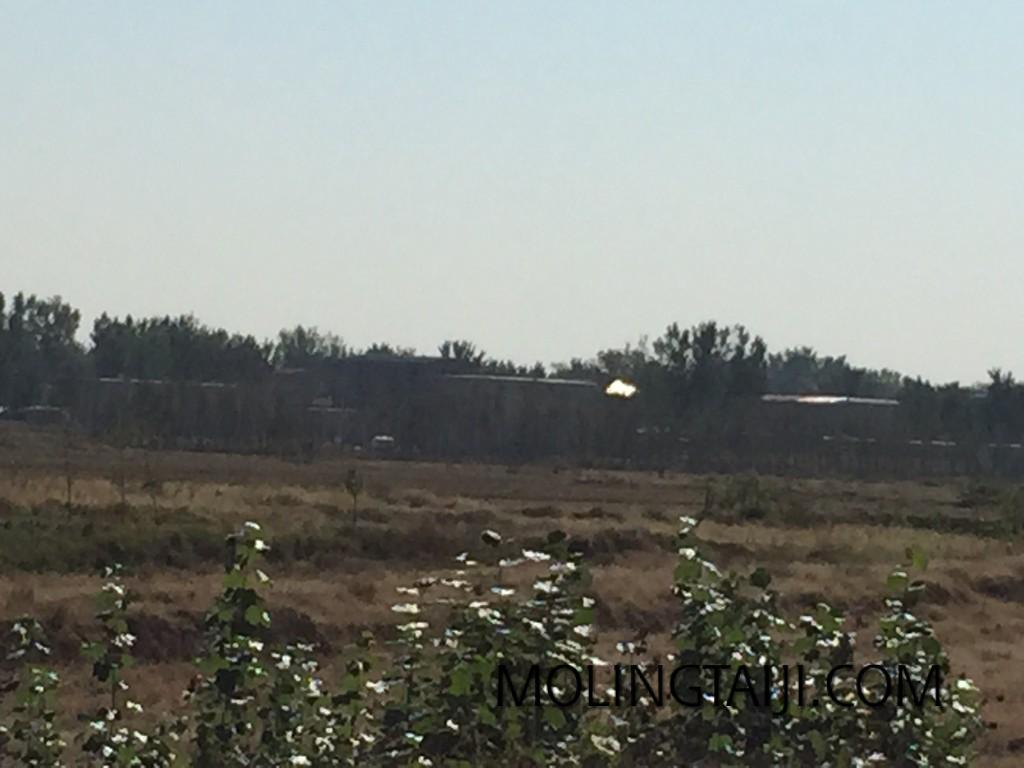 Zhuozhou can be reached by train from Beijing west train station, and there is also bus service, if I remember correctly, #838 from Beijing, but one needs to research those details on site. In my case we traveled by car.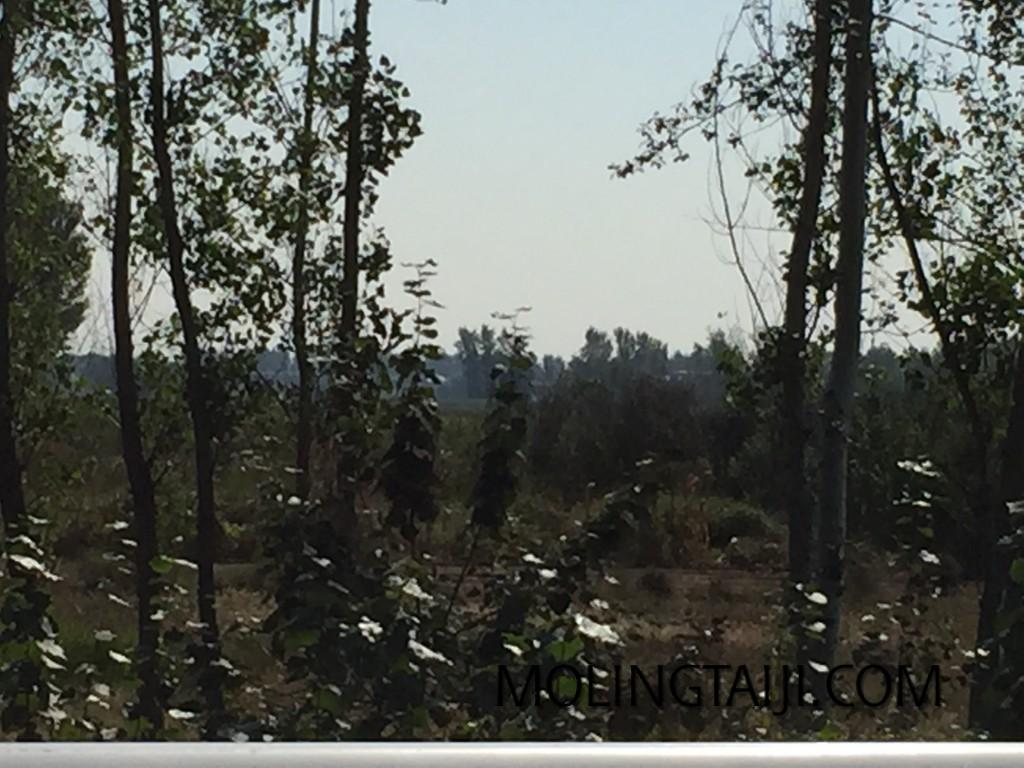 At the time we made the trip one of the major highways on the route was undergoing repairs, Read the rest of this entry →
September 2, 2014 in Mo Ling Taijiquan Videos, Taijiquan Musings, Videos
Bailagar Long Pole, Chen Taijiquan.
There are many practice forms, these are a few, deceptively simple, simply difficult. The heavier the pole, the worse it looks.
Contrary to how it may appear to those who are not familiar, this wood is really NOT so flexible as it appears. This thickness of Bailagar "white waxwood" will not carry a wave unless the practitioner can forcefully send and control it.
July 31, 2014 in Mo Ling Taijiquan Videos, Taijiquan Musings, Videos
Chen Taijiquan patterned tuishou, in this case Dalun, is a most useful training method for clear development of JIN.  These days this facet of traditional Chen Taijiquan training is sorely neglected and often just seen as a cursory circle to begin a competitive wrestling bout.  In fact this practice is where many of the gems of structure and technique are found.  Here are some views on very basic training.
July 31, 2014 in Mo Ling Taijiquan Videos, Taijiquan Musings, Videos
This (at least visually) illustrates some of the unique methods of the Chen Zhaokui line of Chen Taijiquan as relates to basic structure.  This is "jibengong" basic traditional instruction for those who are physically willing and able.  It is not for everyone, but the path of "zhen" (true) gongfu in this style.  Here is a rare look at some non-commercial traditional training.
February 24, 2014 in Articles, Mo Ling Taijiquan Videos, Taijiquan Musings
[Above: Chen Taijiquan Gongfu Utilities, Bow & Arrow Fist]
Chen Taijiquan Gongfu Utilities is a teaching and practice curriculum that I have developed over many years of personal practice, research and teaching. After many years of consideration I have decided that at least some of it needs to be shown and even publicly taught if the opportunity arises before Taijiquan's last traditional coffin nail is hammered.
Chen Taijiquan traditionally is what I would call a "packaged system" as if packed into a suitcase for travel. The main elements of practice in current popular Chen Taujiquan are Read the rest of this entry →